Hey, If you're reading this, I'm guessing you want to start a blog or have one but don't have good hosting.
So, in this article, I'll talk about the 5 best WordPress hosting options for your business website or blog.
I've explained why you should choose these hosting plans, including features, security, pricing, and security. All of the hosting plans I discuss in this article have been tried and true.
We have launched our multiple websites on these hostings. And all of them perform better for us in terms of speed, uptime, and security.
There may be a big difference between pricing and plans based on the features, but all the recommended hosting companies are the best in the market.
Best WordPress hosting for beginners (Top 4)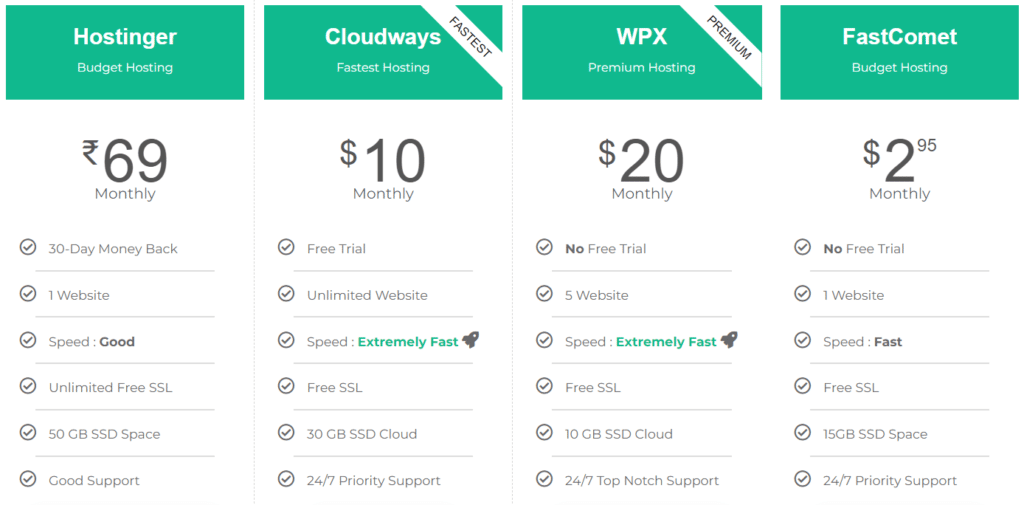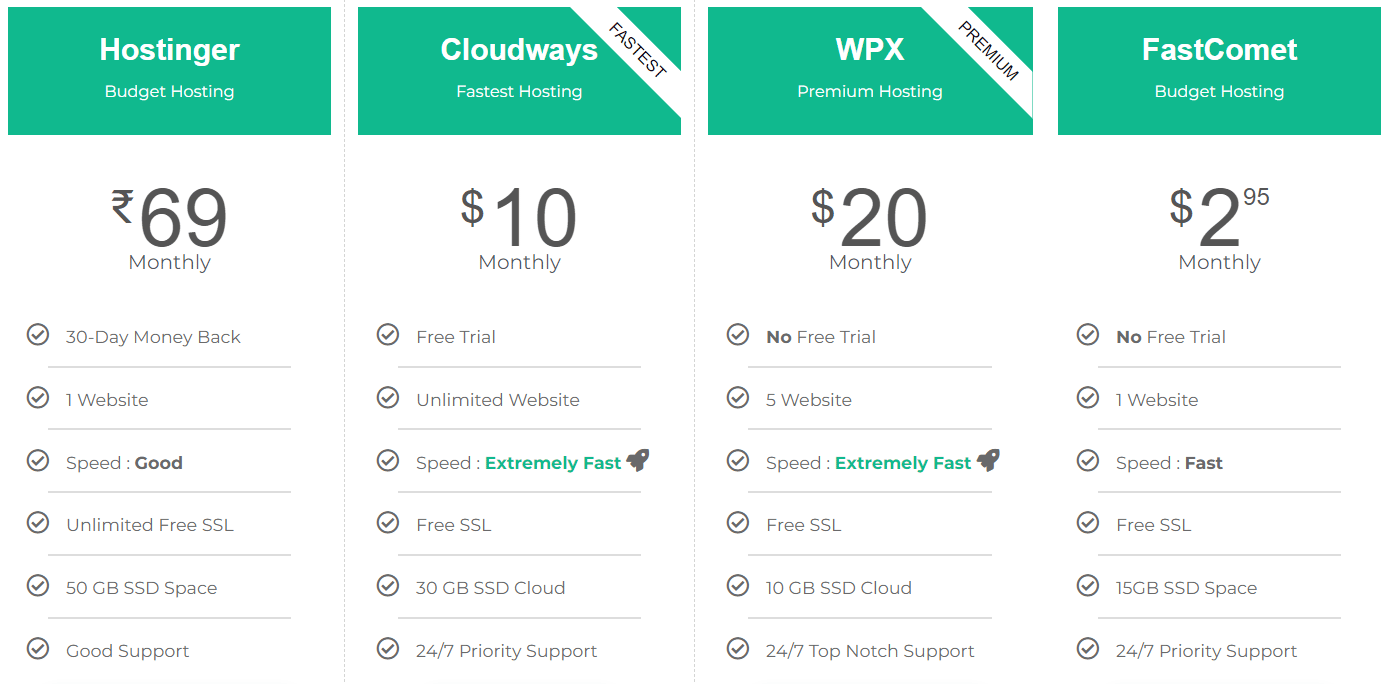 The following is a list of the top five best WordPress hosting providers suitable for beginners and can simplify your life. 
Every one of these hosts satisfies the majority, if not all, of the basic requirements that we went over earlier.
Hostinger
Cloudways
WPX
FastComet
Hostinger: Best Hosting For Beginners
Hostinger is one of the top hosting services for beginners who wish to launch a blog.
If you're new to the market, I'd recommend that you invest in Hostinger in a simple way. You must invest in Hostinger without looking for several options.
There is a reason behind this quick recommendation. Read the article, and you will know.
In this article, we will talk about the top 4 best wordpress hosting providers, and I will let you know why you must go with Hostinger. I can say that Hostinger is the king of hosting that is saving millions of lives.
It is like Jio, a telecom company based in India. Before launching Jio, the other companies were snatching money from our pockets. The service charges were 100 times higher than the current prices.
Similarly, hosting providers were doing the same.
The companies were providing lower quality services and charging a considerable amount, which was not affordable for any beginner.
But once the hosting started, it completely changed the industry. It cuts the prices by up to 100 times.
I believe this is the only company offering services at 69 rupees a month, which is not equal to 1 dollar as per the current price.
Its quality is not its price, but its services at this price point are excellent.
5 Reasons Why Hostinger Is Better Than Any Other Hosting Service.
These five reasons make you understand why you should use Hostinger.
Plans & Pricing
Free SSL
Up-Time
Custom Hpannel
Free Domain
Plans & Pricing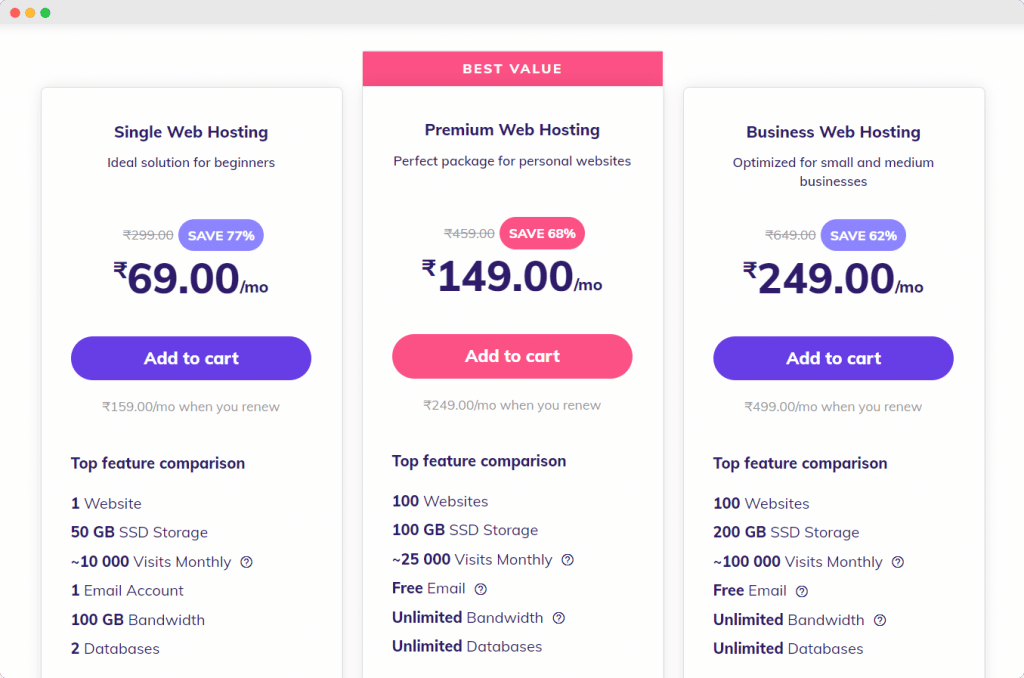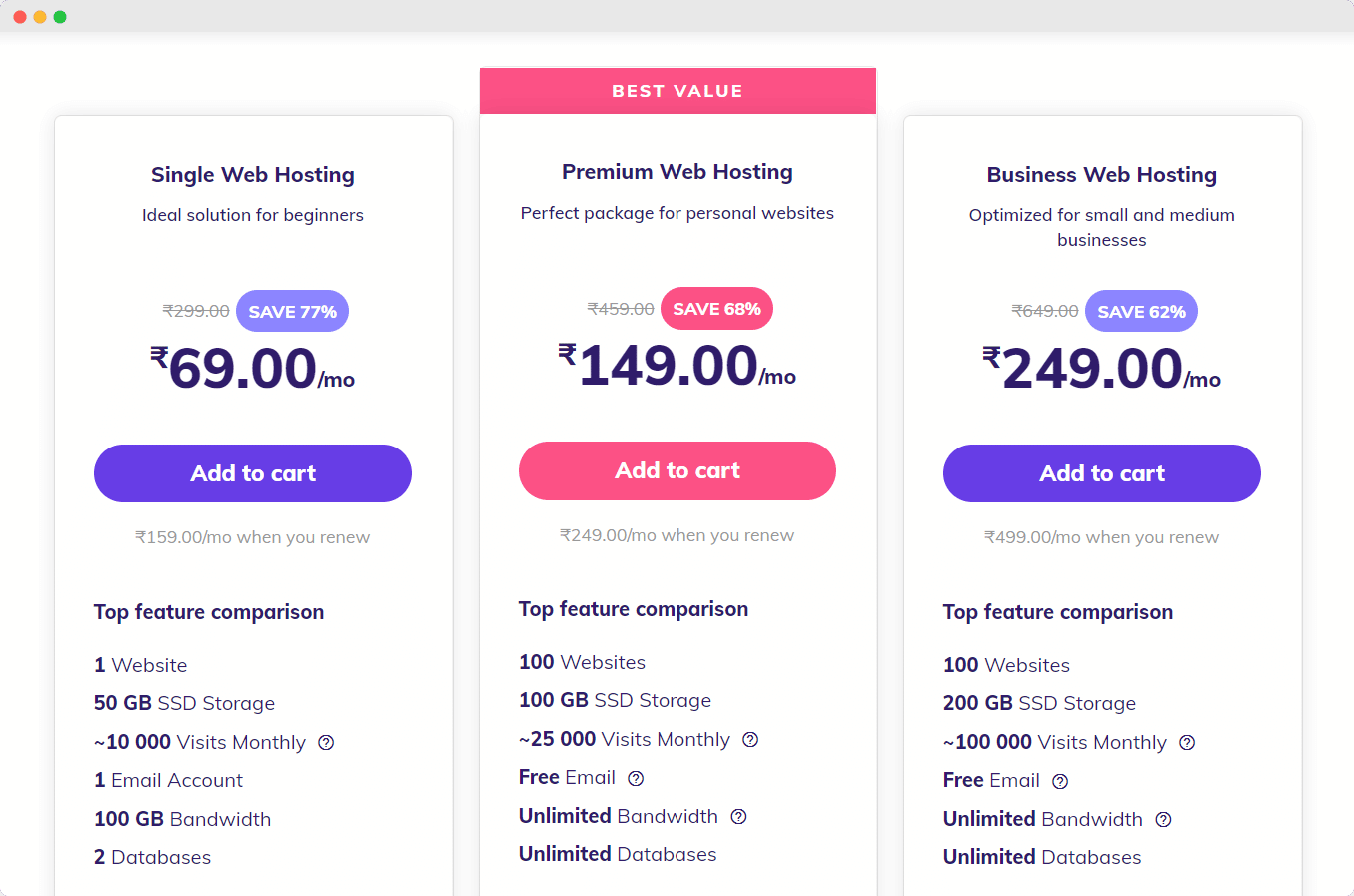 Hostinger is a hosting company famous among its users because of its low-cost plans.
There are three types of hosting plans that you can see in the screenshot given below.
Hostinger is known for its plans and pricing. If you signed up for a basic plan, it came with 100GB of bandwidth, 30GB of storage, one email account, and 24×7 support.
I believe it is enough space for any WordPress blog. With this plan, you can host a website that has 100 pages, 1000 images, etc.
Free SSL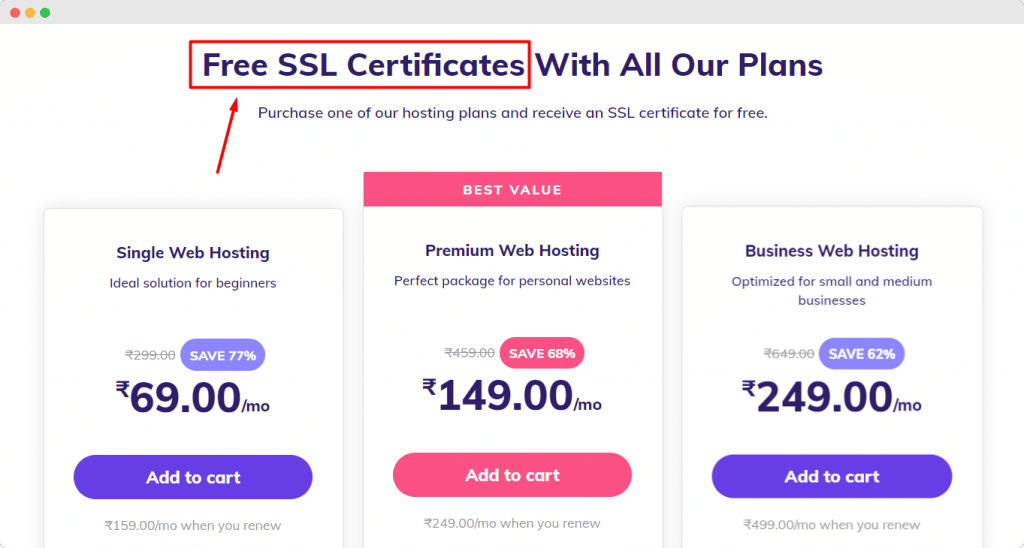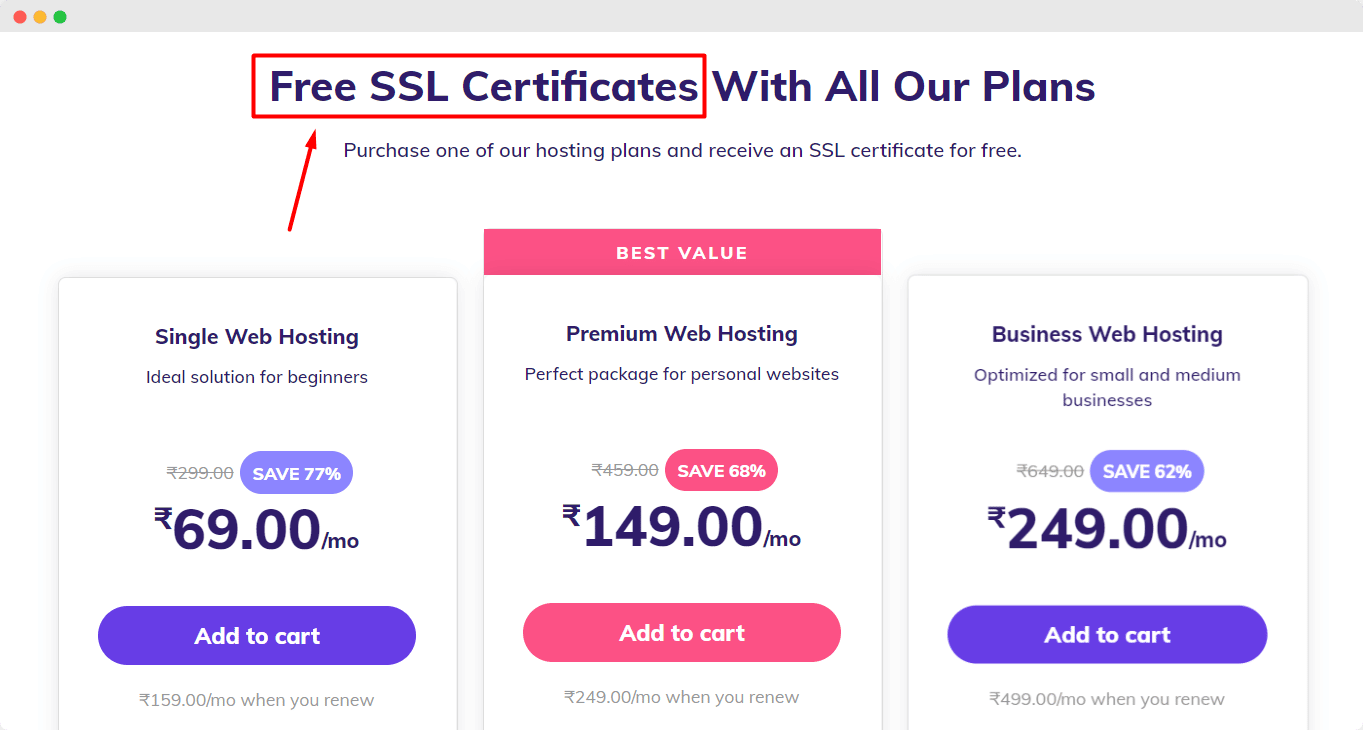 SSL is an essential part of any website or blog. Google recommends it for every website hosted on the Internet. Most hosting companies charge for SSL, but Hostinger gives SSL free of cost.
Additionally, you will get Cloudflare and Vanguard DDoS protection for malware and malicious activity.
Up-Time & Loading Speed

Every website needs to load faster because the user can move to another website if your website takes more time to load the page.
Thankfully, Hostinger is giving 99.9% uptime, and the maximum loading time is 470 milliseconds, less than a second.
I have tested every server of Hostinger, whether it is shared, VPS, or cloud hosting. Hostinger manages the website's speed on each kind of server to the next level.
Hostinger server centers are located in the United States, the United Kingdom, and Asia. So, no matter where you have hosted your website, your website speed will be loaded in no time.
Custom hPanel (More than cPanel)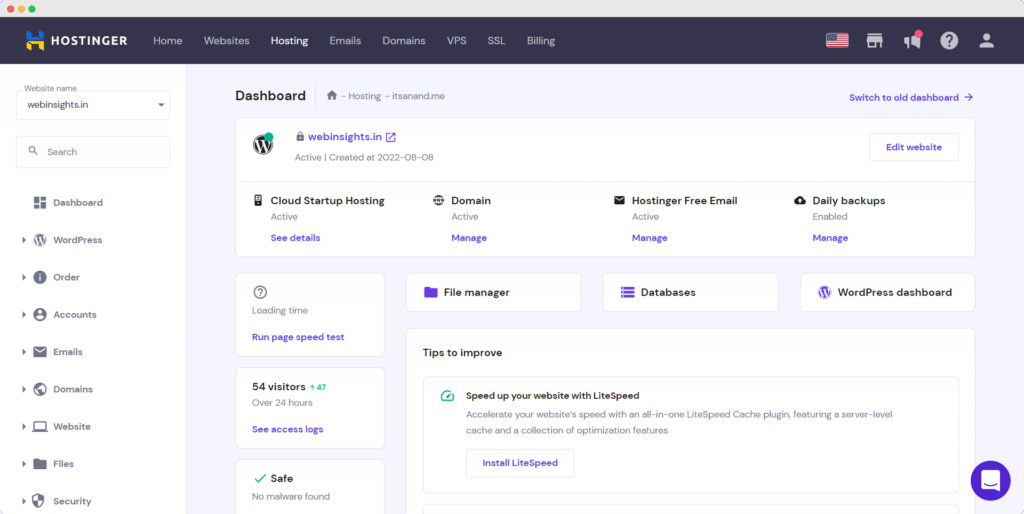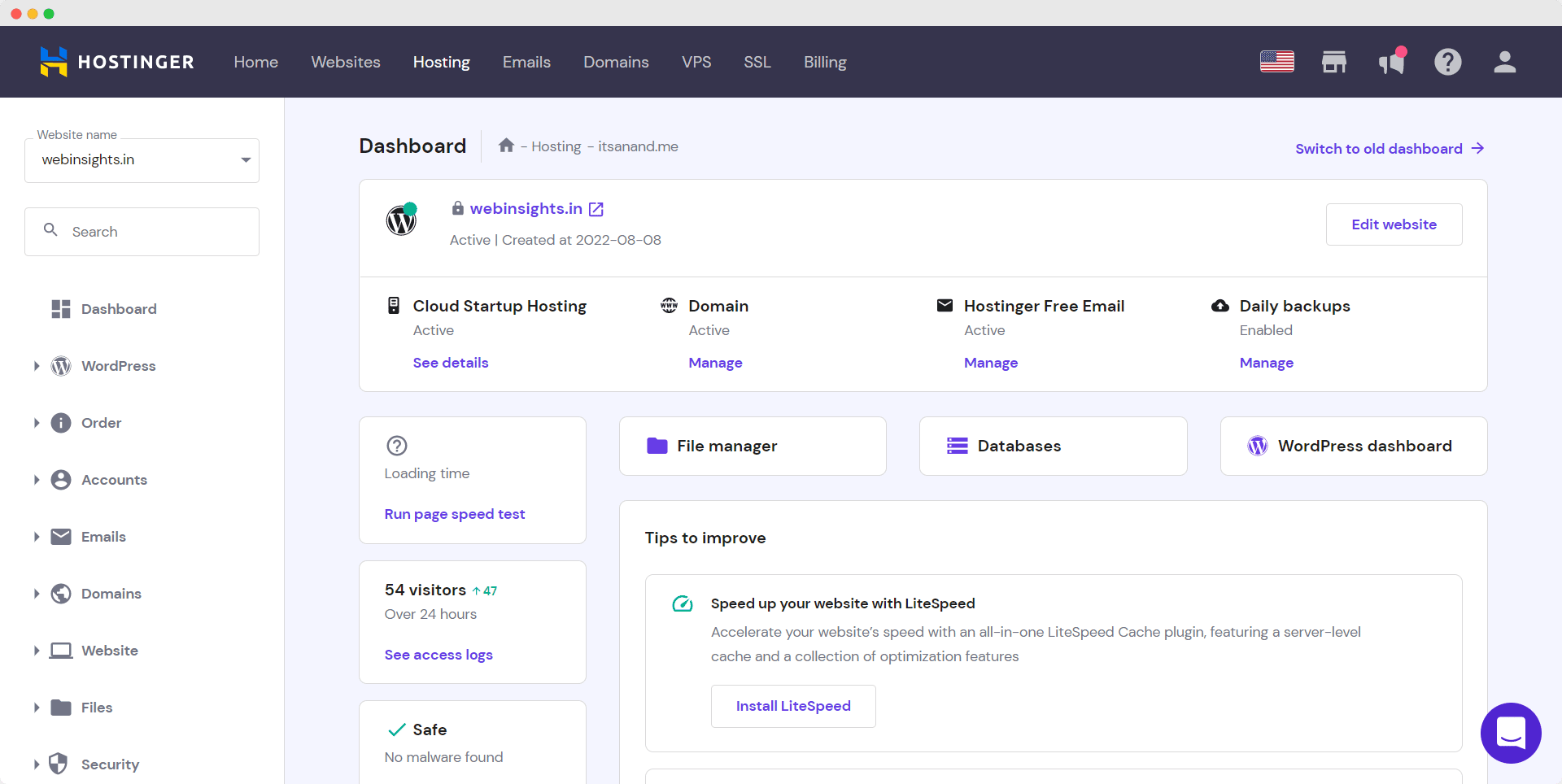 Hostinger comes with its own custom-made CPanel, known as the Hpannel.
The Hostinger developers created this control panel (hPanel) so we could use the hosting for multiple feature with ease.
This upgraded version of Cpanel is easier to manage for everyone.
Free Domain


A free domain is included when you buy a cloud server from Hostinger, which is reasonably priced for everyone.
Once again, no hosting company can match the price at which Hostinger offers cloud servers. The speed that Hostinger offers with its cloud server is the most crucial factor.
Hostinger Coupon Code September 2022
This offer is exclusive to web insights readers and Youtube subscribers.
Purchase the most popular hosting using our Hostinger Promo Code at a very affordable cost.
Signup using our coupon code for Hostinger "WEBINSIGHTS" or "WEBINSIGHTS10" and get a 90% discount. Also, get a gift of premium themes and plugins worth $300.
| Discount Code | Hosting Type | Discounts | Offer Link |
| --- | --- | --- | --- |
| WEBINSIGHTS10 | Shared | FLAT 80% +10% Flat Discount | Activate |
| WEBINSIGHTS | Shared | FLAT 80% +7% Flat Discount | Activate |
| CLOUD8 | Cloud Startup | FLAT 66% + 8% OFF | Activate |
| CLOUD12 | Cloud Professional | FLAT 67% + 12% OFF | Activate |
| SPECIAL15 | Single Web Hosting | FLAT 90% + 12% OFF | Activate |
WEBINSIGHTS
Cloudways: A Better Cloud Hosting
Cloudways is a hosting company that I always recommend to my subscribers with good website traffic.
Cloudways is known for its performance and cloud security. Also, the cloud server gives free Cloudflare CDN that protects our website from threats and malware attacks, as well as DDoS protection.
The plans and pricing of Cloudways are a bit more costly than Hostinger, but if you are getting traffic on your blog, then I believe you can afford it.
The uptime of Cloudways and Hostinger is the same, and they provide good customer support. If you face any issues, you can easily connect with them.
WPX: A Premium Hosting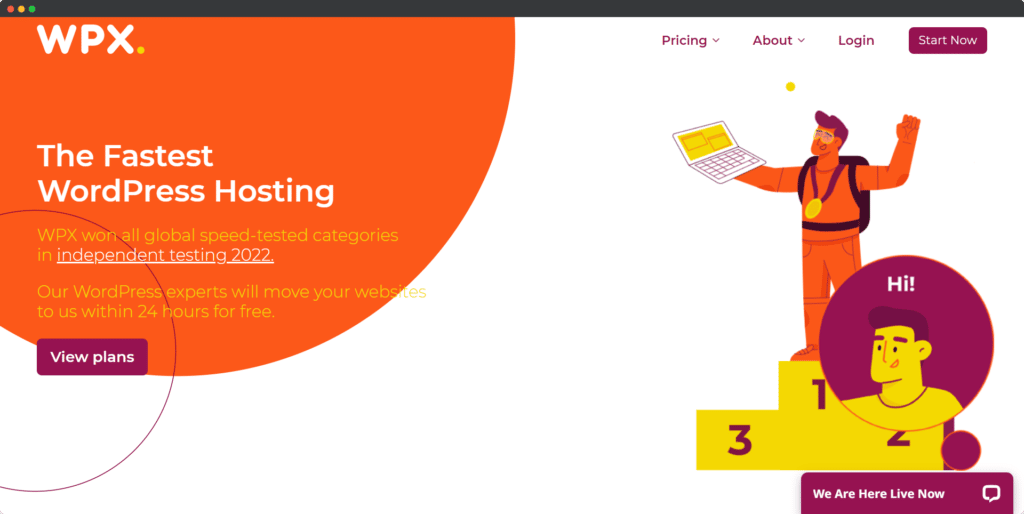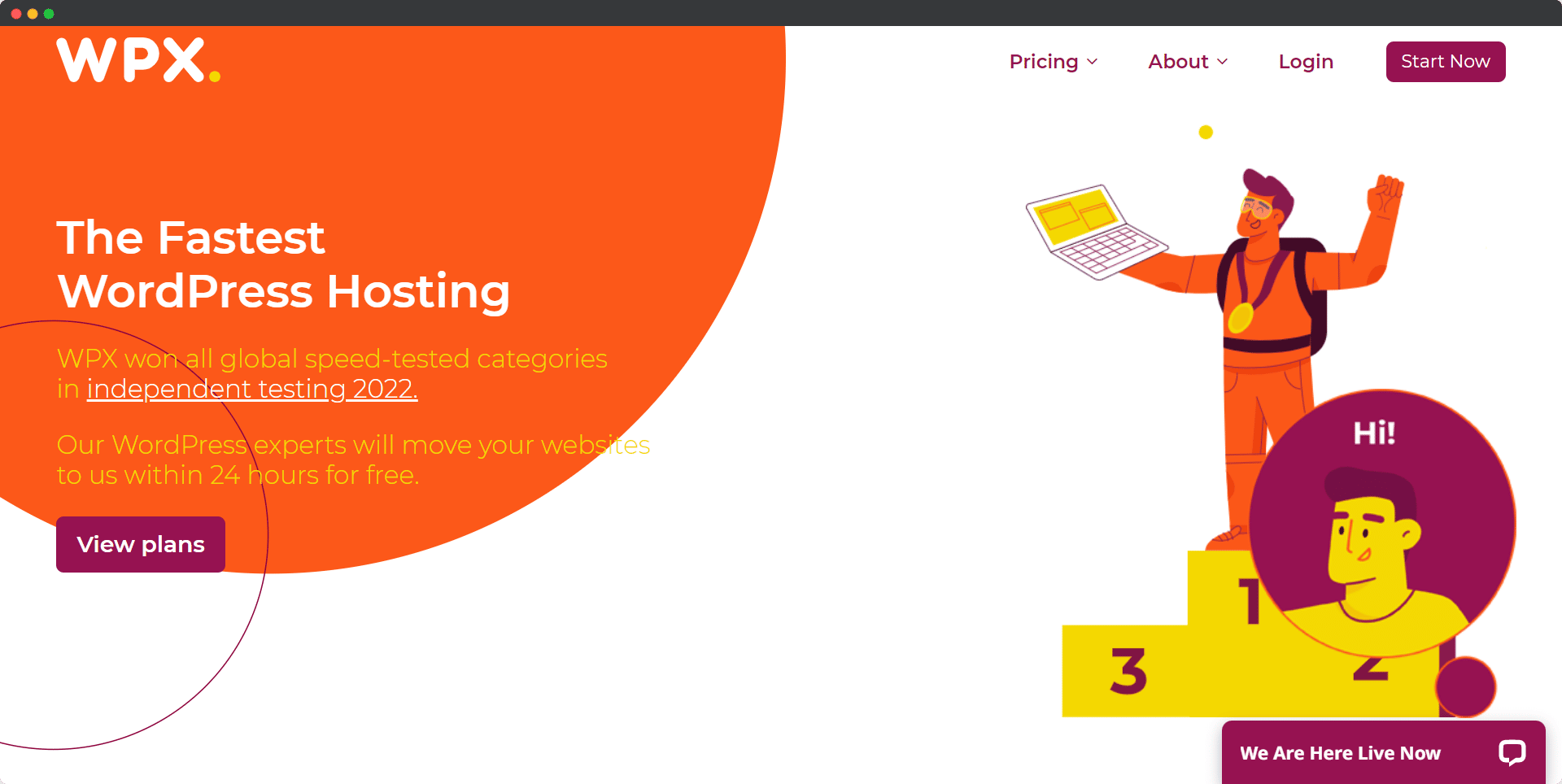 WPX is a premium hosting platform that I believe is unaffordable for any beginner.
Because its initial plan starts at $20 per month, the speed, performance, and uptime of this hosting are pretty impressive.
You will face zero downtime on this server. You can host five websites together in this $20/month plan. I have used this before, and my experience with this WPX was appreciable.
I left WPX because of its high cost. Otherwise, it is a good cloud hosting provider around the globe.
FastComet: Budget Hosting
Now, if you're looking for cheap, accessible hosting, I recommend Fastcomet. An individual site may be hosted on Fastcomet for just $3 per month.
There's free SSL and 15 GB of SSD storage space. There is just one catch: no free trial or money-back guarantee. You have to make a purchase and use their services.
My Suggestion
Finally, you must go with the hosting service that fulfills your requirements. This article is a priority based on how I manage the hosting space in terms of users.
If you are a beginner, you must go with the Hostinger starter plan, which starts at only 69 INR. You can even go with its cloud hosting, which is affordable for anyone.
Apart from that, I keep Cloudways on the second number because this is a bit more costly than Hostinger, but it is one of the best hosting services I have ever used at this price.
The Cloudways plan starts at $10/month and will also get a 20% off on 3 months billing.
The rest of the hosting is costly, so you can choose if you can afford it. None of the hostings I have discussed in this article was terrible.
Therefore, you can choose as per your requirements. I am leaving this article here and wish you happy blogging.